Building climate resilience in Jordan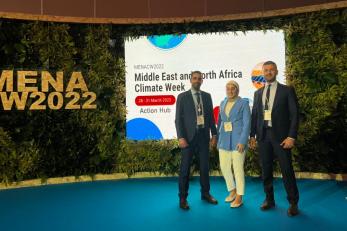 May 13, 2022
By Shorouq Aburazzouq and Yazan Alhaddad
The inaugural Middle East and North Africa Regional (MENA) Climate Week was held in Dubai from 28-31 March 2022. As part of the Zurich Flood Resilience Alliance, Mercy Corps held two sessions discussing how to build climate resilience in Jordan, and the importance of using innovative and participatory tools to measure the flood resilience at the community level.
First-ever MENA Climate Week
This new climate-focused event brought together key stakeholders to take the pulse of climate action in the region, explore climate challenges and opportunities, and showcase ambitious solutions. MENA Climate Week aims to accelerate collaboration and integrate climate action into global pandemic recovery, as well as creating opportunities to address social inequalities and invest in good economic development for humanity and nature.
Building climate change resilience in Jordan – partnerships, approaches, and lessons for transformational change
Mercy Corps has been working with local governments and communities to promote the resilience of climate-vulnerable communities in Jordan, focusing on flood resilience through evidence-based programming that applies a systemic lens in identifying pathways to build stronger communities. 
Mercy Corps and UN-Habitat organized a panel discussion on the second day of the MENA Climate Week – joined by the Jordanian Ministry Of Environment, Z Zurich Foundation, and Sustainable Community and Development Association (SCDA) – to discuss how to create and sustain local leadership for climate adaptation, and provide recommendations on how different actors can work together to identify opportunities and scale solutions in Jordan. 
The panel of experts, moderated by Shorouq Aburazzouq of Mercy Corps, discussed practical approaches and scalable solutions for transformational change, and shared thoughts on how authorities can effectively engage with community members and take a participatory systems approach in climate change adaptation amidst uncertainty in climate change and the socio-economic environment.
Bilal Shqarin of the Climate Change Directorate at Jordan's Ministry of Environment highlighted the importance of the integration of gender and inclusion in the implementation of the National Adaptation Plan in Jordan. He also emphasized the role of the civil society organizations in building the adaptive capacity of vulnerable groups for increased resilience to address interconnected challenges.
Haneen Hassouneh from the Sustainable Community and Development Association (SCDA) shared her experiences of engaging communities in climate adaptation activities, combined with the support from the government entities for SCDA's community awareness efforts. She added that access to finance is key for both achieving community-based adaptation and implementing climate-resilient solutions. 
Lubna Shaheen of UN-Habitat Jordan indicated that awareness-raising is the first step to promoting and increasing community resilience. She affirmed that collaboration between different actors is the only way forward to slow down the impact of climate change and flash floods in particular.
The private sector has a role to play in the adaptation agenda. Gregory Renand of Z Zurich Foundation highlighted the private sector's role, which includes providing blended finance, partnering with governments as they develop national adaptation plans, implementing adaptation solutions, and providing expertise and innovation to identify new solutions to implement. He accentuated the need to ''rally the troops'' and push for more climate adaptation commitments from the private sector.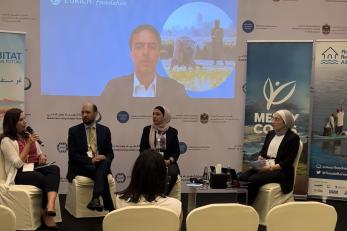 An innovative tool for flood resilience
On the third day of the MENA Climate Week, in the action hub space, Yazan Alhaddad and Ahmad Jaber of Mercy Corps introduced the Flood Resilience Measurement for Community (FRMC) framework, which has been used to measure resilience at the community level in more than 20 countries. The FRMC tool is used to help government and development practitioners develop a deep understanding of their communities and facilitate community participation in decision making and intervention design.
Since 2021, the tool has been effectively deployed in multiple communities in Jordan to evaluate assets, resources, and characteristics at the community level that contribute to building resilience. The tool's systems approach and in-depth interviews with key stakeholders allowed for a comprehensive analysis of how governments can support communities to strengthen resilience to shocks and stresses, including floods.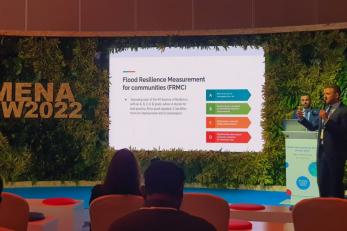 In conclusion – adaptive capacity is a key to increased resilience
Climate change is increasingly affecting vulnerable communities in Jordan. A climate-resilient recovery after COVID-19, that contributes to equitable development and addresses vulnerabilities for rapid and slow-onset disasters, is critical. Creating an enabling environment to increase private investment should be one of the governments' top priorities. 
There is a clear opportunity for building community governance structures for disaster risk management with strong ties to local authorities, where the community has significant strength in their social capital that can be leveraged for collective action in a disaster.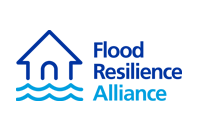 Stay connected to our work.