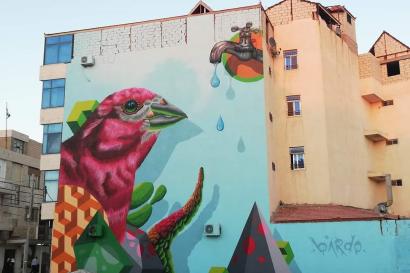 The challenge
Jordan exists in a region where natural resources are scarce, distributions of wealth are highly concentrated and livelihoods are negatively impacted by climate change, and population growth.
At Mercy Corps, we acknowledge that these challenges are complex. That's why, in addition to providing critical immediate relief for vulnerable populations, we partner with government, civil society, and private sector leaders to design and implement creative, long-term solutions.
Our focus area
From providing psychosocial support to helping entrepreneurs grow their businesses, we ensure solutions are community-led and market-driven. Underpinning all of our work is a determined focus on resilience — on the systems, institutions, markets and social structures that will continue responding to shocks long after Mercy Corps is gone.
Mercy Corps' programming focuses on youth, gender equality, economic opportunities, good governance and natural resource management, reflecting our belief that progress on these fronts is critical to building a more prosperous, equitable Jordan.
Economic opportunity
With youth unemployment at 46.1%, and only 14% of women participating in the formal labor market (one of  the lowest rates in the world), there are ample windows of opportunity to support economically marginalized groups.
Mercy Corps employs tailored market systems development approaches to foster a dynamic and diversified economy. Our programs aim to generate sustainable and inclusive growth and job creation by improving market linkages at local, regional, and international levels. We also enhance managerial capacity among individuals and enterprises while increasing access to fair and equitable income-generating opportunities.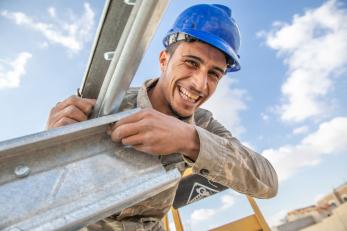 Peace and good governance
Despite high education and health outcomes for both men and women, restrictive gender norms and insufficient support services impede women and girls' economic and social potential.
Mercy Corps works to strengthen and support communities, promoting resilience, inclusivity, and economic independence. We focus on providing opportunities and alternatives to violence for youth, fostering cohesion among communities and different groups, and encouraging the meaningful participation of women and youth in governance and peace processes.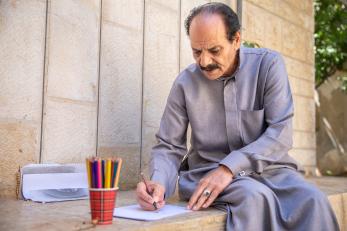 Water security-climate resilience
Scarcity of water and natural resources, exacerbated by climate change, pose serious threats to Jordan's ecosystem. Jordan ranks as one of the most water-poor countries in the world and relies on  imports for 94% of its energy needs.
Mercy Corps addresses these issues by promoting equitable access to safe and sufficient water through sustainable and efficient water management practices. Our programs focus on improving water governance at the community, local, and national levels, enhancing the sustainability of water resources, and empowering stakeholders to effectively manage the water sector.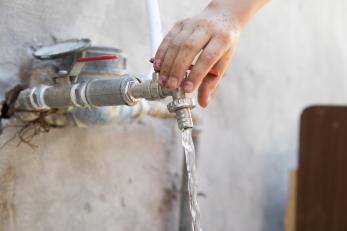 Want to learn more about our programs?