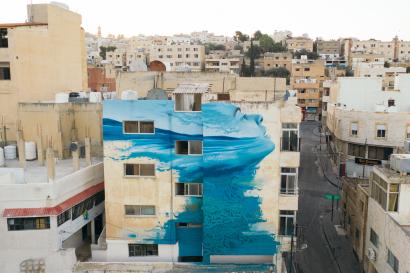 The challenge
Jordan exists in a region where natural resources are scarce, distributions of wealth are highly concentrated and livelihoods are negatively impacted by climate change, population growth and global competition.
At Mercy Corps, we acknowledge that these challenges are complex. That's why, in addition to providing critical immediate relief for vulnerable populations, we partner with government, civil society, and private sector leaders to design and implement creative, long-term solutions.
The opportunity
From providing psychosocial support to helping entrepreneurs grow their businesses, we ensure solutions are community-led and market-driven. Underpinning all of our work is a determined focus on resilience — on the systems, institutions, markets and social structures that will continue responding to shocks long after Mercy Corps is gone.
Since 2003, we have worked to build:
Resilient individuals
We respond to the emotional, psychological and physical needs of Jordan's most vulnerable populations including Syrian refugees, people with disabilities and at-risk adolescents.
Mercy Corps' approach to psychosocial support programming uses neurological science to help individuals understand and mitigate the impact of prolonged toxic stress on their brain and, subsequently, improve their ability to assess risk and make positive choices.
We place a particular focus on adolescents — an age group that is often faced with key life decisions that can affect the trajectory of their future — by building their agency and transforming their role from aid recipients to engaged, empowered leaders.
Lastly, for over 10 years, Mercy Corps has been leading efforts across the Kingdom to ensure children with disabilities have the resources and support they need to enroll and succeed in school.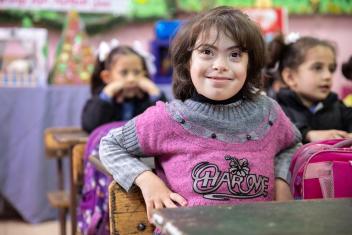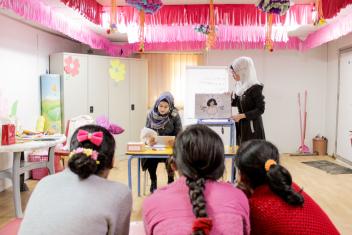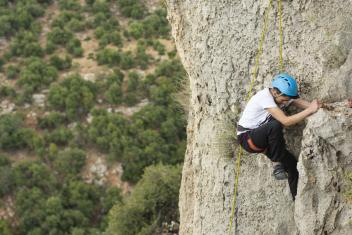 Strong communities and good governance
We strive to build strong, cohesive communities in which people have the ability and opportunity to meaningfully participate in local governance structures and processes.
Mercy Corps engages community leaders, civil society actors and local government representatives to strengthen the citizen-state relationship, amplify youth voices, support peaceful approaches to resolving tensions and build community resilience to the impact of threats such as climate change.
A key element of this engagement is our focus on building their capacity in interest-based negotiation, creating a community-based foundation that is able to identify, resolve and mitigate current and emerging tensions. Many of these tensions are grounded in access to resources, such as water or services. Mercy Corps' experience shows that infrastructure, especially when paired with increased community engagement and voice, can alleviate many citizen-state tensions.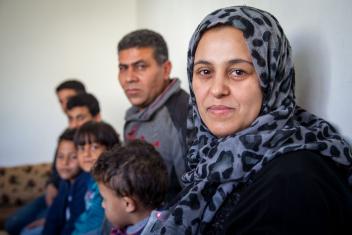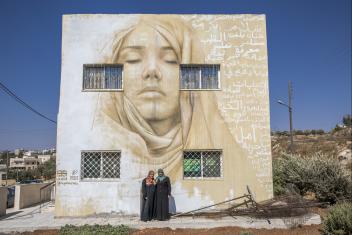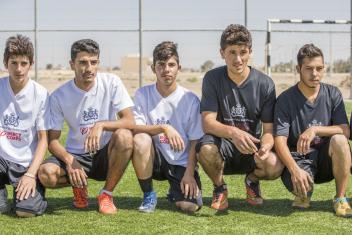 Environmentally sustainable economic growth for all
We support economic growth that does not further strain already scarce natural resources and that actively includes vulnerable populations.
Our programming strengthens demand-driven employability skills while also supporting market growth in key sectors to increase access to safe, equitable and decent work opportunities. Throughout, we leverage technology, create mentorship and networking opportunities, and promote financial literacy and inclusion.  We work in close partnership with the public and private sectors to facilitate connections and create lasting change.
In a country that has one of the lowest levels of water availability per capita in the world, we place a deliberate focus on water conservation efforts. We also work to reduce the impact of water scarcity on economic growth opportunities and the most vulnerable segments of society.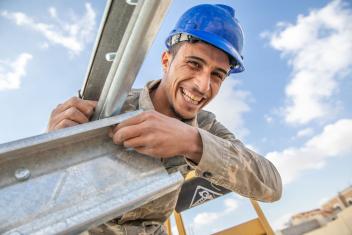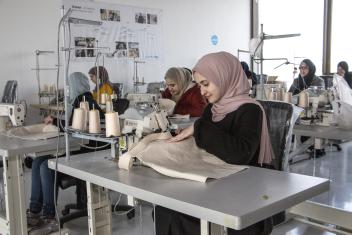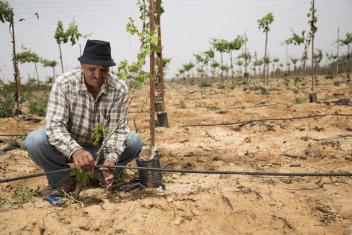 Want to learn more about our programs?