Taking micro and small businesses to the World Wide Web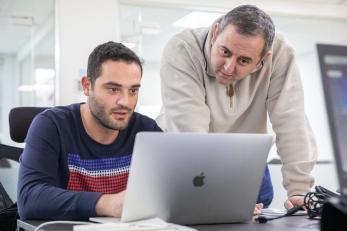 January 20, 2023
As part of its Market System Development (MSD)-designed interventions, and in line with its efforts to increase sales by facilitating access to markets for home-based businesses (HBBs) and micro and small enterprises (MSEs), USAID Informal Livelihoods Advancement Activity (Iqlaaع) signed a contract with Seen Kaf for website design—commonly known as MakanE.
According to the contract between Iqlaaع and MakanE, the latter will provide e-commerce training for HBBs and MSEs and will onboard and promote 500 eligible participants on the MakanE e-commerce platform. MakanE will train participants on the necessary business skills to enable them to effectively use e-commerce and online marketing, online-promote products and services, and manage online stores, online payment methods, finances and delivery solutions. The trained participants will have their own customized online stores, developed by MakanE, to promote and sell their products and services.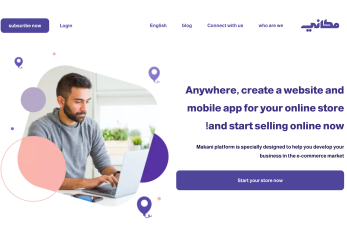 So what? This opportunity will support HBBs and MSEs, especially women and youth-owned businesses, including businesses owned by persons with disabilities, to distribute their goods and services through e-commerce, allowing them wider access to markets and means to increase their sales revenue and achieve business growth. They will also develop the needed skills and capacity to manage such stores in a competitive environment. Such built capacities combined with the businesses' online presence contribute to USAID Iqlaaع's objectives of helping such businesses create competitive advantage and achieve longer-term sustainability.
Iqlaaع is a five-year USAID-funded program that aims to support HBBs and MSEs to grow, transform, and become resilient to future challenges. The Iqlaaع approach places formal and informal Jordanian HBBs and MSEs on a path to recovery, stabilization, and growth through capacity-building strengthening, informed decision-making, and enhanced access to finance, focusing on four critical sectors: agriculture, tourism, manufacturing, and services, with special attention to technology development and implementation. Mercy Corps leads on the implementation of Iqlaaع, and weaves together technical expertise from a robust set of national, regional, and international partners including Andersen for Legal and Tax Consultancy (Andersen), Dalberg Design (Dalberg), Expectation State, Middle East Investment Initiative (MEII), Migrate-Jordan (Migrate), Q-Perspective and the American Chamber of Commerce in Jordan (AmCham).

Stay connected to our work.