MicroMentor helps Hamsa build a successful business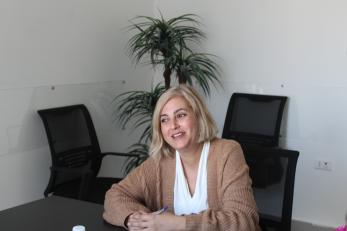 September 29, 2022
Hamsa Ghanem, a female Jordanian entrepreneur, started her own handicrafts business following fourteen years of employment as an IT developer. After having her first child, Hamsa's family responsibilities increased and working late hours became stressful. As a result, Hamsa decided to leave her developer job and launch her own company.
One day, Hamsa was scrolling through Facebook when she came across a post for MicroMentor. At the time, Hamsa's project was only a concept – she had no idea how, when, or what she needed to get started. "Wow, this is what I need now," Hamsa thought in reaction to MicroMentor's post. Hamsa signed up on the platform, beginning her journey with MicroMentor. 
MicroMentor is something that fell from the skies to me.

Hamsa Ghanem,

Founder of Youniche Shop
Hamsa then started reaching out to mentors in the community. She contacted Ahmad Ebriwish, a Jordanian mentor, and her first call with Mr. Ebriwish lasted nearly an hour: "I considered this call to be the first baby step to my business." One week after their phone conversation, Hamsa launched her company, Youniche Shop, and legally registered it with the Ministry of Industry and Trade.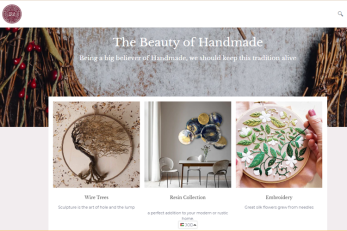 Youniche Shop is an online platform where Hamsa sells handcrafted, personalized, and locally produced items. It also doubles as a space for small-scale artists and artisans to share and sell their work.
Although Hamsa faced some challenges in bringing her ideas to fruition, Ahmad has been very instructive as he supported her  in getting the company off the ground. One way Ahmad provided helpful guidance was in his advice on how to deal with competitors. "One of the most important things Ahmad taught me was to search for competitors and keep an eye on them," Hamsa remarked.
Hamsa has reached out to many other mentors in Jordan and the MENA region. "When you know what is coming to you from experts, it is quite beneficial and saves you time," Hamsa stated.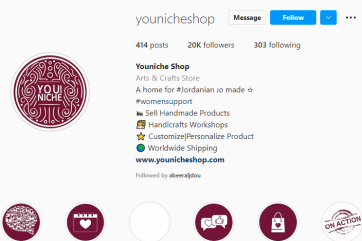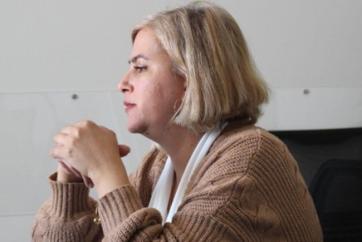 Ms. Sanaa Hammad is another mentor who Hamsa connected with: "She taught me how to set a vision and because of her guidance, I became more practical and realistic." Hamsa further explained, "Ms. Sanaa has taught me about the life cycle of starting a new business and the challenges I may face at each stage."
With the support of her mentors, Hamsa has taken her initial idea into the next stage. She is now operational and has even hired two employees as she continues to grow Youniche Shop.
What advice would she give to other entrepreneurs? She'd suggest they give MicroMentor a try, utilizing the platform to find mentors that may be the most helpful matches for their business.  She'd also say to listen carefully to the advice they provide.
Hamsa would like to pay forward her mentoring experience. "I see myself as a mentor on the platform soon.I feel it's time to share my expertise and knowledge I earned over the previous two and a half years with the folks who need guidance and support."
MicroMentor MENA is playing a pivotal role in enabling youth entrepreneurs to form a meaningful mentoring relationship with experienced professionals from around the MENA region. This allows young entrepreneurs to unlock ideas, find tools, and learn best practices that can improve their venture outcomes –such as expanding access to resources, networks, and regional markets.

Stay connected to our work.