Mercy Corps announces Resilient Youth, Socially and Economically Empowered (RYSE) project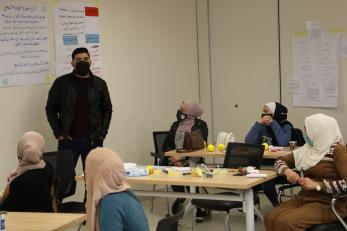 December 30, 2020
The Resilient Youth, Socially and Economically Empowered (RYSE) project, funded by the Novo Nordisk Foundation, started conducting training for the youth leaders in Zaatari refugee camp and started the registration process for the families who will benefit from the 'graduation approach' in the host communities.
The RYSE program is developing a pioneering model for activating the role of youth whereby private sector companies and civil society organizations educate and empower youth to become positive change agents and leaders within their communities.
RYSE is a comprehensive project that pursues three objectives:
Provide life skills, training, and pathways for youth to involve in leadership in civil society
Provide a comprehensive approach known as the 'graduation approach' in which households receive coaching, general family direction, cash support and individually planned pathways towards securing sustainable livelihoods and suitable job opportunities
Address formal societal structures that limit youth from actively participating in civil society and the labour market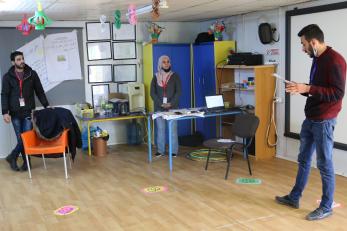 The project will be implemented in a multi-stakeholder partnership between the Danish Refugee Council (DRC), Generations For Peace, INJAZ, the Jordan River Foundation and Mercy Corps to offer better opportunities to 25,000 young Syrian refugees and vulnerable young Jordanians.
Mercy Corps will lead the implementation of the second and the third objectives in Mafraq, Ajloun, Irbid and Za'atari refugee camps.
The RYSE project will be implemented in close cooperation with the Jordanian government and the local private sector. The implementation period of the program will extend until the end of 2022.