Implementing school renovation projects in response to local communities' needs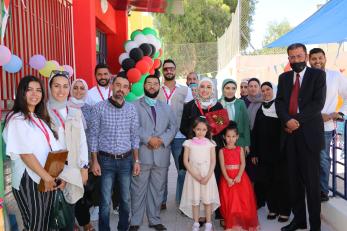 September 10, 2021
As part of the infrastructure component of the "Leadership and Community Development" program of Mercy Corps, funded by UK Aid, Mercy Corps conducted several studies to identify community needs with the support from the Community Cohesion and Leadership Skills Network Association in five different regions: Sahab, Al Dulail, Rusaifa, Tafila, and Salt. Young leaders have been an integral part of the decision-making process for selecting infrastructure projects, in order to ensure that the needs of youth are prioritized and to ensure effective use of available resources.
This program aims to enable Jordanian and Syrian community members to manage current and emerging tensions in their communities and develop joint solutions to immediate problems. In addition, the program supports participatory and responsive governance structures by seeking to enhance communications between citizens and government. Activities focus on building the effectiveness and efficiency of local government stakeholders to meet the most pressing needs in society, in addition to promoting civic participation in decision-making processes.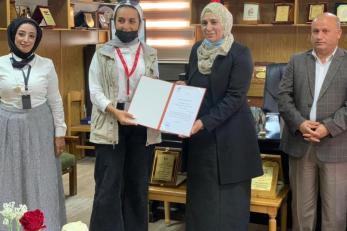 Significant efforts during the last year of the program focused on responding to the current COVID‑19 crisis and its long-term effects, with the aim of supporting government efforts and increasing citizens' satisfaction with services. The project also sought ways to enhance youth participation in social and economic activities.
The education sector assessment identified several key needs that the program addressed during its final year through infrastructure interventions. For example, in the areas of Rusaifa, Sahab, and Ad-Dulayl the assessment identified classroom overcrowding and the uneven distribution of students as the most common problems facing public schools. In Tafileh, repair needs posing risks to student safety were identified. While in Salt, it was agreed that one of the crucial problems facing the local community was the lack of suitable public kindergartens, which resulted in parents paying high fees to private schools to enroll their children in kindergartens for the first and second stages.
Based on the result, and in line with the priorities of local community stakeholders, Mercy Corps coordinated with the concerned Directorates of Education in the aforementioned areas, to identify and implement several infrastructure interventions.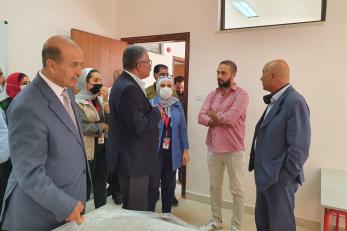 Accordingly, the organization carried out construction and maintenance work for five community projects including Halima Al Saadia Kindergarten in Salt, Halima Al Saadia School for Girls in Rusaifa, Shakhtout Basic School for Boys in Al Dulail, Saad bin Abi Waqas School for Boys in Sahab, and Shaitham Elementary Mixed School in Tafileh. The project also provided educational equipment to the sites.
The importance of these projects lies in their positive impact on social cohesion and reducing tension in societies by reducing the frustration of students and their families through enhancing the educational environment. The new improvements will make students more comfortable, increase their focus and which will reflect on the progress of their academic performance. These improvements also strengthen teacher-student relationships and increase one-to-one interaction between teachers and students who need help.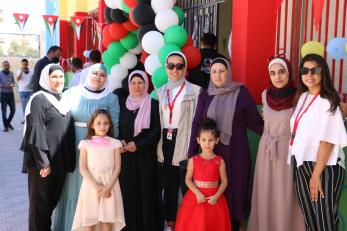 The Leadership and Community Development Program has been implemented by Mercy Corps with the support of UK Aid since 2014. The program aims to build a network of community leaders, of women and men, young men and women, and implements community initiatives that include training programs in negotiation skills and conflict management. The program also identifies local community needs, designs and implements infrastructure projects that respond to these needs in cooperation with the local communities, representatives of the local authorities and civil society organizations.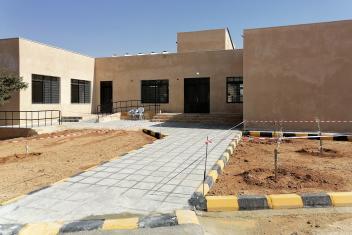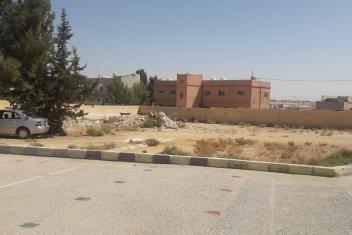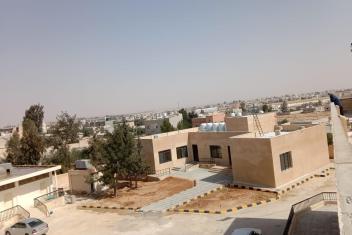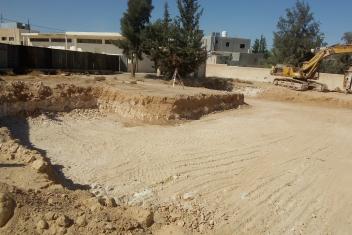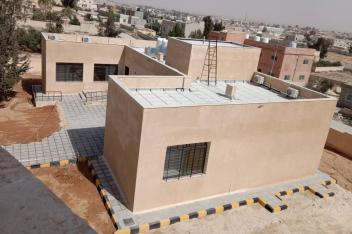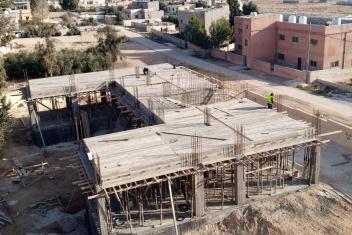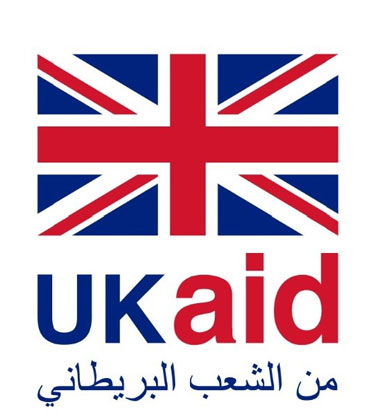 Stay connected to our work.