Inspirational motherhood stories: Brave mothers, brighter tomorrows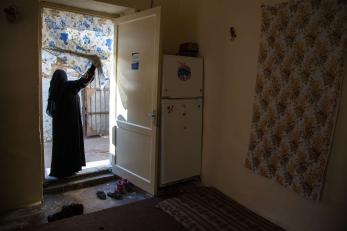 May 03, 2022
Mothers all around the world are fighting against great odds when it comes to raising healthy, happy, and powerful children. Every day, we encounter women who are an inspiration to us because of their courage and dedication in helping their families deal with difficult circumstances.
Mercy Corps provides these training sessions to different family members as part of the Resilient Youth, Socially and Economically (RYSE) Graduation Approach in areas such as self-esteem, stress management, communications, goal setting, gender, social protection, financial literacy and financial management fundamentals, entrepreneurship, and understanding microbusinesses. Training and mentorship in these areas play a pivotal role in equipping all family members to face the tough social and economical environment they live in.
Motherhood is a powerhouse, and the below three women are proof of that. With the support of their mentors, RYSE participants Kholoud, Ibtisam and Asma shared how the training they received has helped them cope with life's challenges.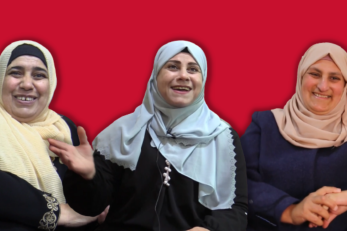 Abla Al Mashriqi from Mafraq
Following their arrival to Jordan, Abla and her family settled in Mafraq. Abla became the primary breadwinner of her family because of her husband's job as a truck driver, which forced him to stay away from home for weeks at a time.
Abla, a Syrian mother of five, is 49 years old. When Abla was having trouble making her rent payments, she used the family's savings to buy a property, but she quickly found herself in much greater financial trouble than before. Things became even more difficult for her due to her husband's unstable job. Abla's relationship with her children has been significantly affected as a result of all of these issues.
Through her participation in the RYSE project, Abla gained an understanding of self-awareness and self-esteem, which she put into practice in her daily life. And following the RYSE project, Abla grew more self-aware and began to apply what she had learnt about financial literacy and goal setting to her daily life.
"After she participated in the project, I saw that her mental state had significantly improved. Her ability to express herself and comprehend what we are saying has also improved." Abla's eldest son, Rasheed, said.
Because of her newly acquired financial understanding, Abla has decided to begin work on adding a second floor to her house. She is confident that if she sets spending priorities and makes use of the new techniques she learned through the project, she will not have any financial difficulties in the future.
Kholoud Al Hmood from Ajloun
Kholoud is a Jordanian mother of 47 years. Kholoud became an introverted and depressed person after her husband married another woman and left her alone with eight children.
Kholoud has a daughter who has suffered from hypoxia, mental retardation, and Cystic Fibrosis in the pancreas and lungs since birth, rendering her unable to function normally. And this has placed further strain on Kholoud, who is an unemployed mother with no monthly income; she has been struggling to pay for her daughter's medicine and doctor appointments on a regular basis.
"It was really difficult for me, as I don't have enough money for transportation, to take her to the hospital or if she has a regular check-up, and her medicine at first was quite costly, 49 JOD and not available at hospitals." Kholoud explained.
After participating in the project, Kholoud is now better able to deal with stress and life's problems in general. She learns to appreciate pampering herself and getting out of the house on a regular basis to connect and mingle with people.
"She used to spend a lot of time at home before. She was unable to engage in any social events." Her daughter, Salsabeel, said. "And after participating in the RYSE project, she began attending and participating in training sessions and became an active member of society." Salsabeel added.
Ibtisam Sueifan from Irbid
Ibtisam Sueifan, a Syrian mother of five, was forced to lose her profitable white cheese and yogurt manufacturing business in Syria and flee to Jordan to protect her children from the Syrian conflict and its consequences.
In Jordan, it was a major problem for Ibtisam when her sons lost many of their rights due to their lack of knowledge with labor laws.
It was "My rights at work" training for Ibtisam that helped her better comprehend the labor regulations affecting Syrian refugees. Ibtisam now has greater confidence in her ability to defend the rights of her sons and daughters.
"So far, we've spent about seven months participating in training sessions. Many things were not clear to me before, particularly with regard to the labor law. We were unaware of many aspects, especially for Syrian refugees." Ibtisam said.
When it comes to her social relationships, Ibtisam's son, Mohammad, said, "After participating in the RYSE project, her social interactions with individuals have improved, and she has had more opportunities to meet new people and socialize."
With the help of the livelihood grants she will receive from the project, Ibtisam intends to bring her old business back to life again. She's eager to put what she's learnt at the RYSE project to good use in managing and expanding her business.
The Graduation Approach model aims to address poverty from a holistic perspective among Syrian refugee and vulnerable Jordanian youth and their households. The Graduation Approach comprises carefully sequenced interventions delivered at the household level over 24 months through different interventions which in order include: mentoring, social integration and linkages, financial literacy and savings, consumption support, core capacity building, technical skills training and livelihoods grants.
The RYSE project is a flagship multi-stakeholder partnership counting Jordan River Foundation, Generations for Peace, Mercy Corps, INJAZ, and Danish Refugee Council (DRC) as the lead agency. The Novo Nordisk Foundation is the grant holder. RYSE focuses on empowering 25,000 Syrian refugees and vulnerable young Jordanians affected by the Syrian crisis to become the much-needed positive change agents in a region marred by war and political instability. From 2020 through 2022 RYSE aims to build resilient futures.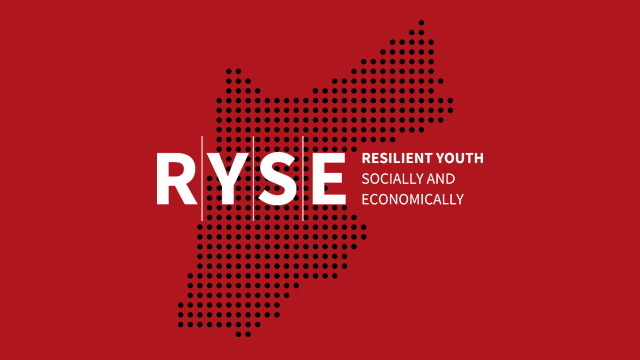 Stay connected to our work.