Empowering youth to become positive change agents in Za'atari Camp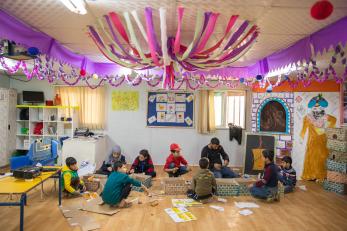 May 06, 2022
In Jordan, Syrian youth refugees are of the most marginalized segments of society, particularly Syrian women. In camp settings, the situation worsens, particularly for refugee households that experience severe movement restrictions, essential goods and services shortages, unemployment, and lack of technical and soft skills coaching. All this has led to an increase in child labor and two strict lockdowns of psychological distress and domestic violence.
Moreover, there is a clear and evident connection between the lack of effective civic participation, nurturing social responsibility, and the opportunity to engage positively, as a direct result of economic vulnerability and poor enabling environment for youth resilience.
Mercy Corps' Resilient Youth, Socially and Economically (RYSE) project encourages the design and implementation of youth-led community assessments to empower youth from Za'atari refugee camp and host communities to consider the commonalities and dissimilarities in challenges each group faces within their communities, in order to gain a better understanding of issues affecting youth in the target communities. The information gained through the assessments will be used to inform the focus of the civic engagement activities. As a result of their participation in the assessments, youth learned  more about the process of building a community-based initiative, as well as how to better portray themselves positively in their communities.
As a result of the conducted youth-led need assessment in Za'atari Refugees Camp, a total of four projects were launched in February 2022: Say No to Bullying, Draw to Express, For You, Your Future Matters.
The RYSE (Resilient Youth, Socially and Economically) project is a flagship multi-stakeholder partnership counting Jordan River Foundation, Generations for Peace, Mercy Corps, INJAZ, and DRC (Danish Refugee Council) as the lead agency. The Novo Nordisk Foundation is the grant holder. RYSE focuses on empowering 25,000 Syrian refugees and vulnerable young Jordanians affected by the Syrian crisis to become the much-needed positive change agents in a region marred by war and political instability. From 2020 through 2022 RYSE aims to build resilient futures.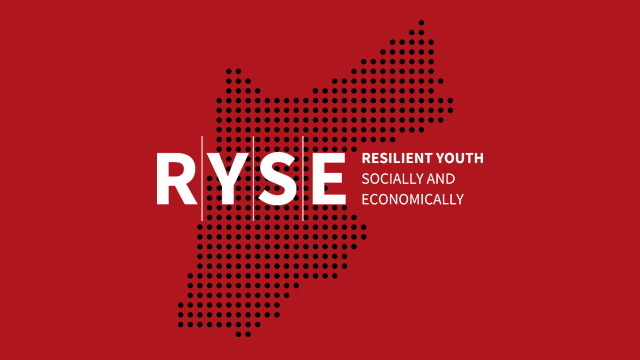 Stay connected to our work.