COVID-19 Effects on Agriculture and Dairy Sectors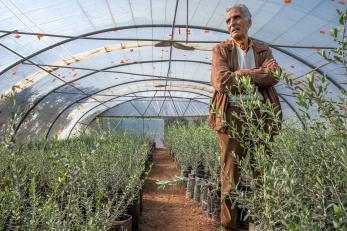 April 22, 2020
Mercy Corps conducted interviews with program participants as well as conducted secondary desk research to assess the economic impact on the agricultural and dairy sectors of Irbid and Mafraq, respectively. The focus was on small and medium sized enterprises (SMEs) that fall under the 'informal' umbrella as they have suffered the biggest impact.
Key Findings
Although the Government of Jordan (GoJ) was quick to respond to the threat of the novel coronavirus by enacting specific restrictions on the movement of people and goods, many formal and informal small and medium enterprises (SMEs) in the agricultural sectors of Irbid and Mafraq suffered significant loss due to insufficient access and/or delays to permits;
Larger enterprises were well positioned to gain access to permits which allowed for an efficient, functioning food supply chain. Smaller scale enterprises however, experienced significant challenges and restrictions.
Recommendations
Support SMEs within the agriculture sector to help mitigate the effects of COVID-19 on the most vulnerable producers and workers in the agriculture value chain and support SME recovery;
Establish a comprehensive database within the Ministry of Agriculture that would include small, medium and large farmers, dairy farmers, and other producers within the value chain that would contain vital data that could be used to provide information and support to the sector;
Form a committee, led by the Government of Jordan, to develop a framework to more efficiently and effectively respond to future crises, utilizing lessons learned from COVID-19;
Promote technology solutions such as digital platforms, electronic funds transfers and remote management as well as provide market-based crisis adaptations and information;   
Support businesses to leverage the use of technology platforms to carry out electronic fund transfers as well as remote management.